Don't forget the batteries
Published
Batteries Not Included is possibly the most dreaded gift label for a parent to discover on Christmas Day. Yet nearly half the battery-operated toys on top Christmas 2020 lists don't include any batteries. And two-thirds of parents admit to forgetting to buy batteries, with sales peaking last-minute on December 24!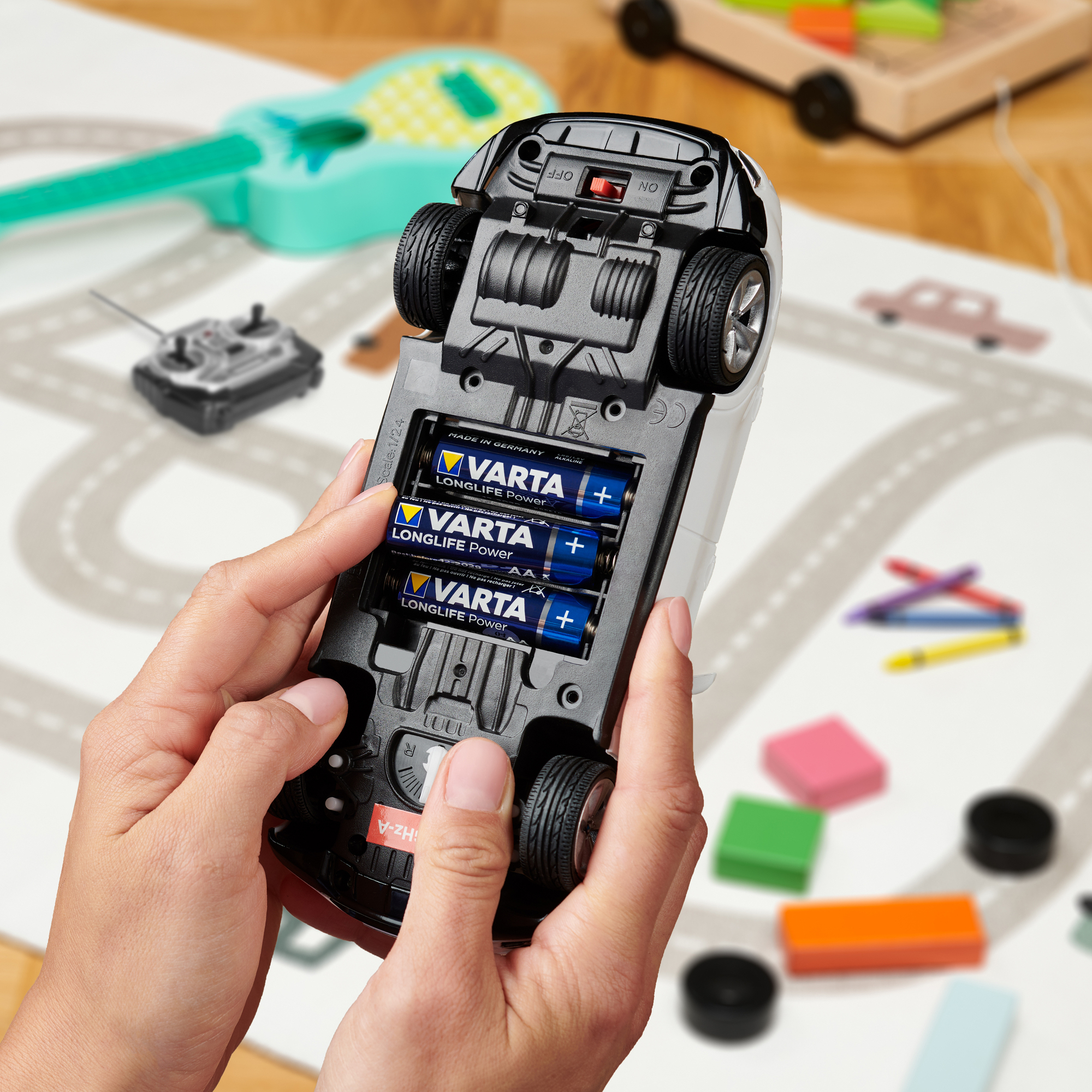 Operating on no less than 14 AA batteries, the Laser Battle Hunters Vehicles Set is this year's most battery-hungry toy. Parents may find themselves shelling out shedloads, just to get those shiny new toys up and running.
Premium German battery brand VARTA reviewed Christmas top toy lists from Amazon, John Lewis, Argos and Mumsnet. Nearly half the toys needed batteries, and nearly a third required five batteries. It's estimated that the average household needs to stock up on 24 additional batteries in time for the big day. VARTA have produced a Top Toy Battery Guide, allowing shoppers to identify which batteries are required for popular toys, and if they are included.
According to Which? the worst disposable AA batteries last just six hours and the best provide over nine hours. VARTA's AA Longlife Power battery, price £10 for a pack of 24, has been named a Which? Best Buy.
VARTA batteries are available at B&Q, Screwfix, Dunelm, Home Bargains and Amazon.